Being a Clean Label expert means we are committed to offering healthy and functional alternatives. By trusting Limagrain Ingredients, you can be sure to use safe ingredients, from responsible and sustainable chains.

Thanks to the perfect control of our supply chain, from variety selection to production of the ingredient, we're able to offer innovations such as the Yellow wheat flour.
Result of our varietal research, this naturally yellow wheat flour will give a bright yellow colour to all your bakery products. Our yellow wheat flour is the perfect ingredient to easily bring innovation to the development of your finished products.

Always committed to a Clean Label approach, our yellow wheat flour has been designed to meet the need for naturalness among consumers.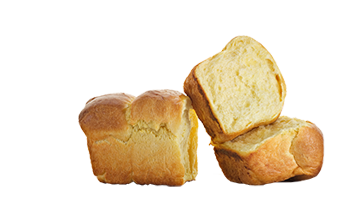 Our yellow wheat flour is a natural ingredient with many benefits:
-
The choice of traceability
: a wheat selected for the food industry from Limagrain's varietal research,
-
A 100% natural ingredient
: yellow wheat flour is part of a natural approach by offering an alternative to colouring agents,
-
A Clean Label solution
: meeting consumers' expectations in terms of naturalness and nutrition,
-
Easy to use
: the yellow wheat flour will blend into all your recipes, whether used alone or mixed with other ingredients,
-
Suitable for many applications
: easy to use, this flour can be used in all your bakery and Viennese products,
-
Boost your finished products
: a bright yellow colour for easy innovation!