If you're wondering how to easily add pulses to your recipes, Limagrain Ingredients has the answer for you with this new development of extruded pulses: the Pep's Balls.
What is it?
A range of three Pep's Balls to use as inclusion ingredients, ensuring a plant-based protein enhancement and a great natural texturizer for your products: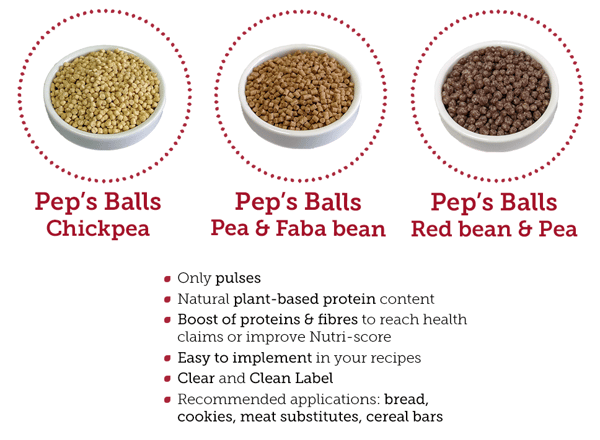 Our R&D team is there to support you in your developments with our brand new Pep's Balls!
These ingredients complete perfectly our range of pulses in all their forms: functional flours, snack pellets or toasted ingredients!
Are you ready to bring your products to the next protein level?
Find out more on our dedicated page about the Pep's Balls.